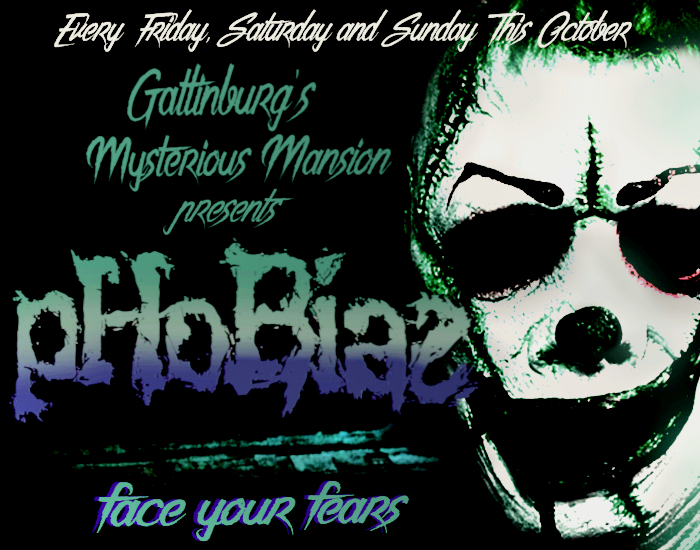 Special Halloween Presentation 2022!
This October
Gatlinburg's Mysterious Mansion invites you to 
Experience an experiment in the psychology of 
Fear
Join us October weekends for our Special Halloween Presentation
Gatlinburg's Mysterious Mansion presents:
Phobias
THE EXPERIMENT BEGINS SEPTEMBER 30th, 2022
Join us….
…IF YOU DARE!
Admission to "Phobias" is $25.00 for adults and teens.  $20.00 for children ages 6-12 (tax included)
Event runs every Friday, Saturday, and Sunday in October and Halloween evening 5pm til midnight or until the last victim arrives
Open Year round! Our regular year round shows will still be presented Monday thru Thursday throughout the Halloween season 3pm til 10pm.  Admission to regular shows for adults and teens is $20.00 children $15.00 (tax included)
(Not recommended for young children)
GATLINBURG'S MYSTERIOUS MANSION
424 River Rd.
Gatlinburg, TN.
865-436-7007