.

Shhh! Don't tell anybody! Can you keep a secret?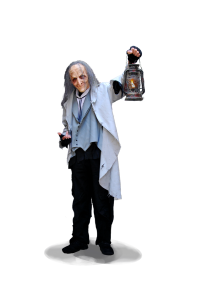 If you go to Mysterious Mansion you can get a "Buy Three Get One FREE Deal!" Here's what you do:
Whisper to the cashier in a serious and secretive tone of voice and say: "I have met The Caretaker. I helped him bury a body!" Then you must smile mischievously while nodding knowingly!
If you don't do it the way it's described above you won't get the deal so don't forget your lines and be sure to smile and nod! And don't tell anyone outside your group! If you give away the secret, the deal has been broken! If the "secret deal" is accepted, all you have to do then is sign your name with a valid phone number. (Phone numbers are for security purposes only and will never be shared or used for any solicitation) You can get up to $30.00 in savings!!
* Not valid with any other discounts or coupons. Not valid with groups larger than 10 people with a total of 2 free entries. The "Secret Deal" is good for a limited time only and subject to change without notice.