March 27, 2017
0 comments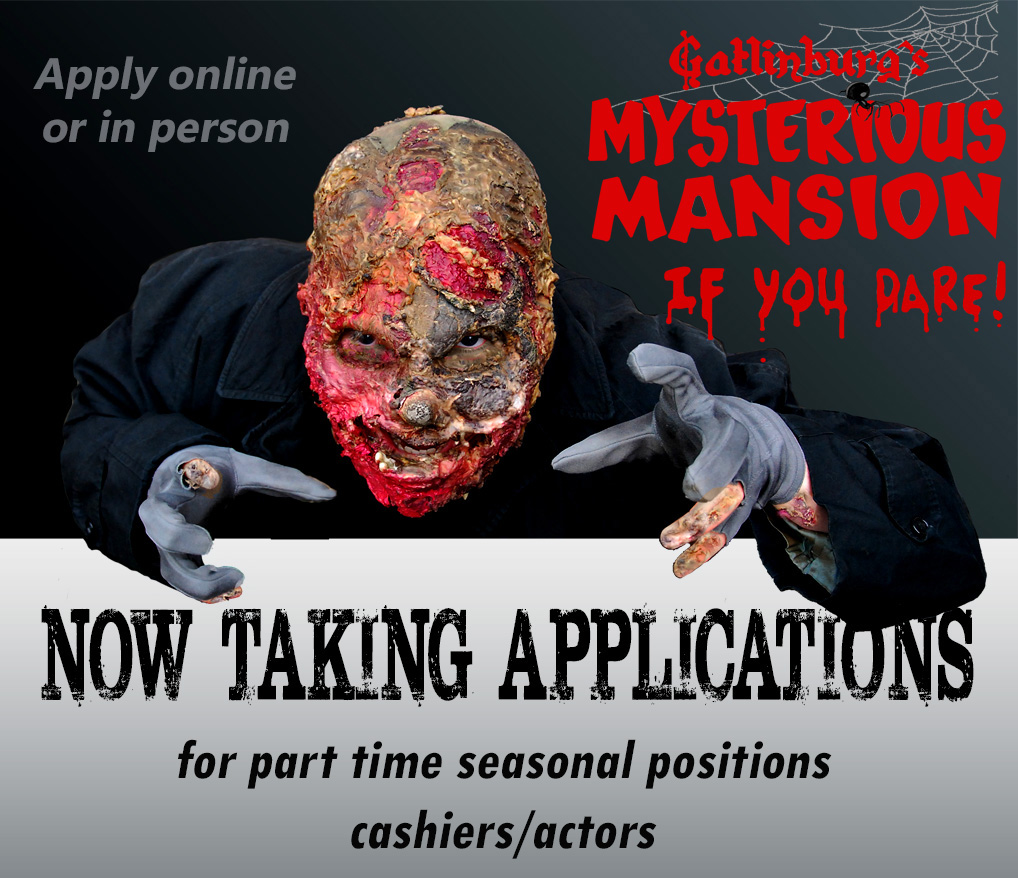 We are now taking applications for extra actors for temporary positions during our Special Halloween Presentations on weekends beginning Friday Sept. 29th thru Halloween! It's a lot of fun and a great experience! Positions often get filled quickly so don't delay!
For more information and online application please visit our Employment Page
Please read about our policies, procedures and requirements before you apply. Paper applications are available at the door during regular business hours at 424 River Rd. Gatlinburg, TN. However online applications are preferable. We are looking forward to putting together our new crew for this coming season!