About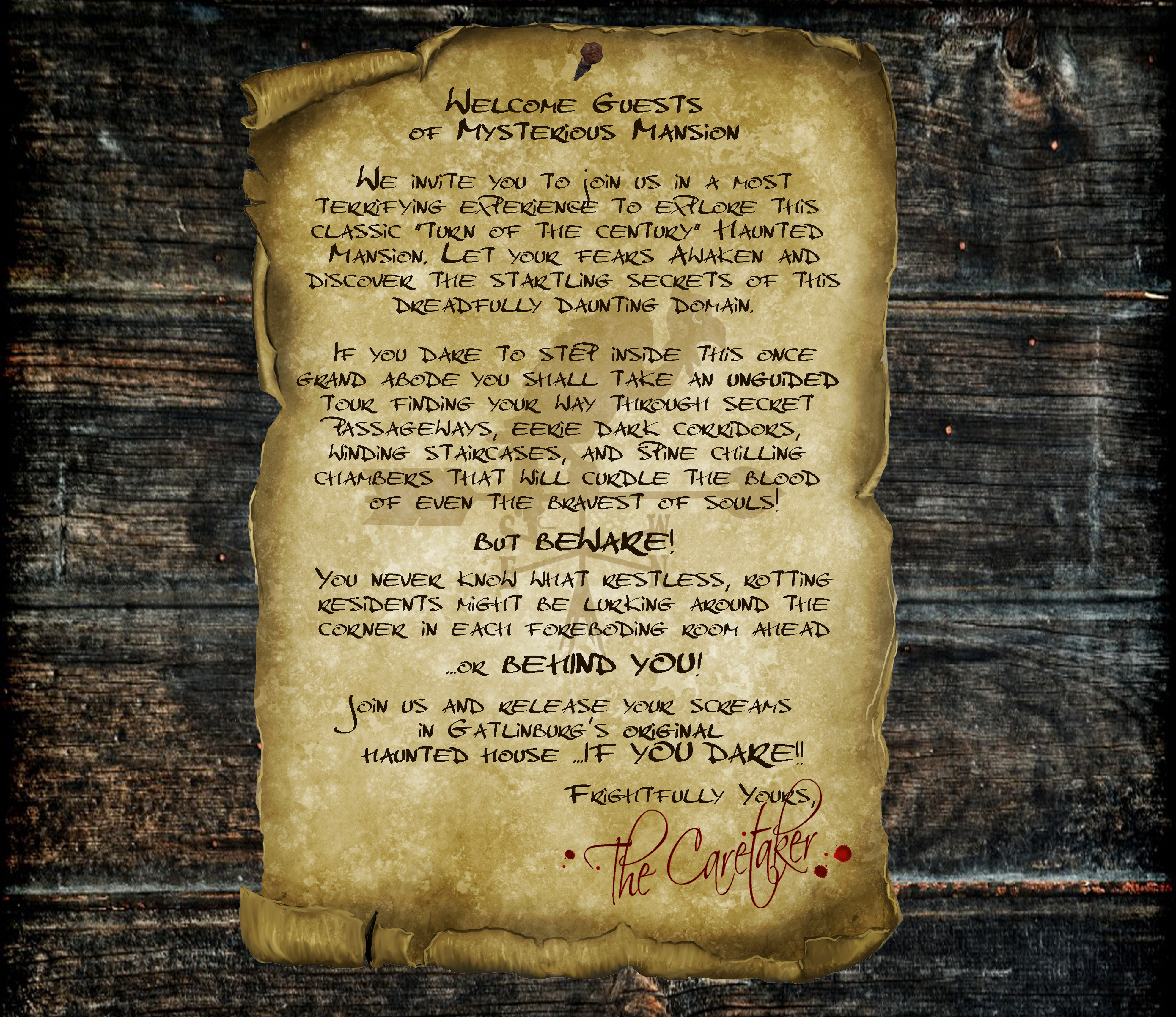 We are a family owned and operated, three story, year-round haunted attraction still owned by a descendant of one of the original owners. We support small businesses as we are one ourselves. We opened our doors in 1980 and have been scaring Smoky Mountain visitors and daring locals for over 35 years!
 The house is designed and decorated in an early 1900's style old Victorian persona with ever growing attention to detail. In the beginning we were a "spooky fun house" type attraction but have evolved over the years becoming Gatlinburg's Oldest and Scariest Haunted House!
  Recently (in 2012-2015) we did several major renovations, scouring antique stores and other curious establishments, creating a much more authentic and chilling atmosphere we hope will delight you in the most unnerving of ways. We try to add new and terrifying surprises each year so come see our latest additions!
  We appreciate your patronage and take your feedback seriously so feel free to give us a holler and let us know how we are doing. We work hard and strive to get great reviews from all of you! Be sure to see what others have to say about us on TripAdvisor.
Come visit us on your vacation in the bloody heart of the Smoky Mountains and have the fright of your life! You can find us a little off the beaten path on the quieter street of River Road but still very close to all the hustle and bustle of the main street. Look for the eerie glow in the darkness, we will be waiting for you in the shadows. We want to hear you SCREAM!!
Sincerely,
The Family of Mysterious Mansion